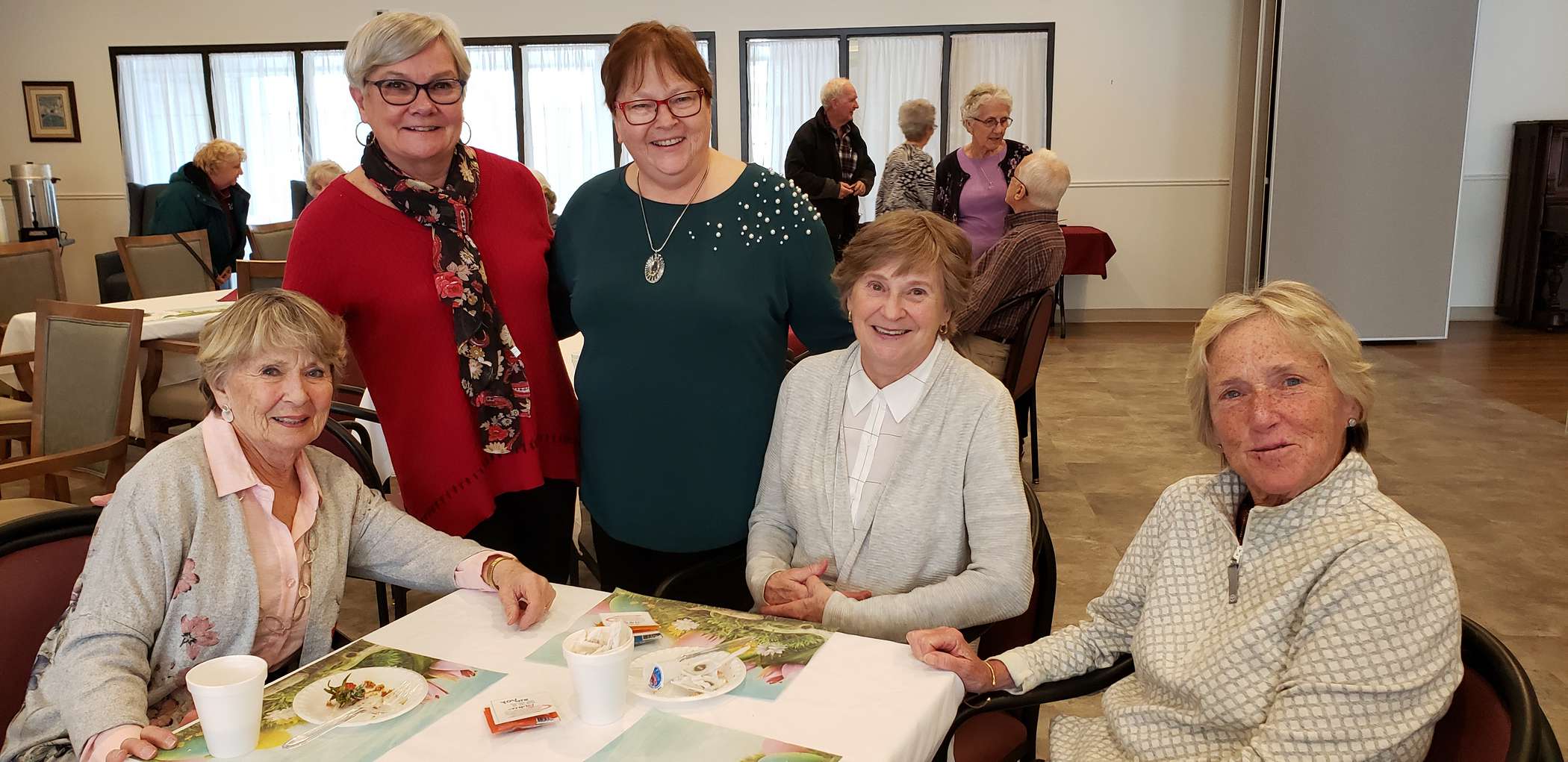 16

Oct
"Remember that the happiest people are not those getting more, but those giving more." - H. Jackson Brown Jr.

This week on the Village Blog we wanted to share about why Volunteering can be so beneficial to YOU!
Why Volunteer?
Volunteering connects you with others
By volunteering, you are given the chance to meet new people, make new friends, strengthen ties to your community, broaden your support network and participate in fun and fulfilling activities. You can form rewarding connections with not only other volunteers, but with people from different generations, socio-economic backgrounds, cultures, and walks of life.
Volunteering is time well-spent
According to the Harvard Business Review, volunteering makes you feel like you have more time! Because your time volunteering feels more valuable, studies indicate that people who volunteer feel that they have used their time more effectively.
Volunteering helps you be happier
People who consistently volunteer tend to rate themselves as happier and more fulfilled according to studies by the London School of Economics. Volunteering also helps build empathy, strengthen social bonds and makes you smile, all of which are important factors in measuring happiness!
Volunteering helps you be healthier
Volunteering has many physical and mental health benefits! It is shown to contribute to lower mortality rates, greater functional ability, and lower rates of depression later in life than seen in people who do not volunteer.
"Those who engage in volunteer activities are less likely to suffer from ill health later in life and may be introduced into a positive reinforcing cycle of good health and future volunteering."
– Corporation for National & Community Service
Volunteering provides a sense of purpose & greater self-worth
Volunteering is often associated with a sense of pride and a job well-done. As you feel better about yourself you are more likely to have a positive view of your own life and goals. Volunteering also keeps you mentally stimulated and provides you with positive ways to contribute to the world around you.
Volunteering can help you advance your career or get into a good school
According to a survey in the Wall Street Journal, skilled volunteer work makes job applicants look more appealing to hire. Volunteering can help you learn valuable job skills and inter-personal skills. Many volunteering opportunities provide opportunity for networking and making connections in your community. Employers and schools are drawn to people who demonstrate community-mindedness which makes them look not only competent, but also conscientious.
BECAUSE YOU ARE NEEDED!!!
Your work volunteering gives you the opportunity to make an impact and give back to a cause you believe in. Many organizations consider volunteers as an invaluable resource, and in turn you get the chance to be a part of something bigger than yourself. Being a volunteer helps you serve those who need you!
How to get started
The "World Volunteer Web" provides the following guidelines to help you find the best way to volunteer:

Ask yourself what is motivating you
Examples - I want to…
…improve the neighborhood where I live
…meet people who are different than me
…do something with my spare time
…see a different way of life and new places
…have a go at the type of work I might want as a full-time job
…do more with my interests and hobbies
…share something I'm good at
Determine what type of setting you are looking for

Would you prefer working with adults, children, animals, or remotely from home?

Would you prefer to work alone or as part of a team?

Do you excel more at work behind the scenes or do you prefer to take a more visible role?

How much time are you willing to commit?

What specific skills can you bring to the setting?

What causes are most important to you?
The best way to volunteer is to find a match with your personality and interests. Having answers to these questions will help you narrow down your search.


Research organizations in your local area
All areas, the Eastern Townships included, are full of places that would welcome new volunteers with open arms. Take some time to ask around and get to know which organizations would be a good fit for you (based on your motivation and goals).
Volunteering at Grace Village
Grace Village is happy to have a strong force of volunteers supporting us over the years. We have over one-hundred volunteers, twenty to thirty of which are on a weekly basis. That being said, there are still many areas of need for volunteers here at Grace Village, and that's why we need you!
Here are some areas that we are currently seeking volunteers:
Friendly Companions

Activity Facilitator

Musicians

Appointment Companion / Driver

Dining Room Host(ess)
To learn more about volunteering at Grace Village, or to fill out an application, visit https://www.gracevillage.ca/careers or call (819)569-0546. If you do not see a volunteer opportunity that fits your motivation and goals, we would encourage you to fill out an application anyways and let us know what valuable skills you could bring to Grace Village!