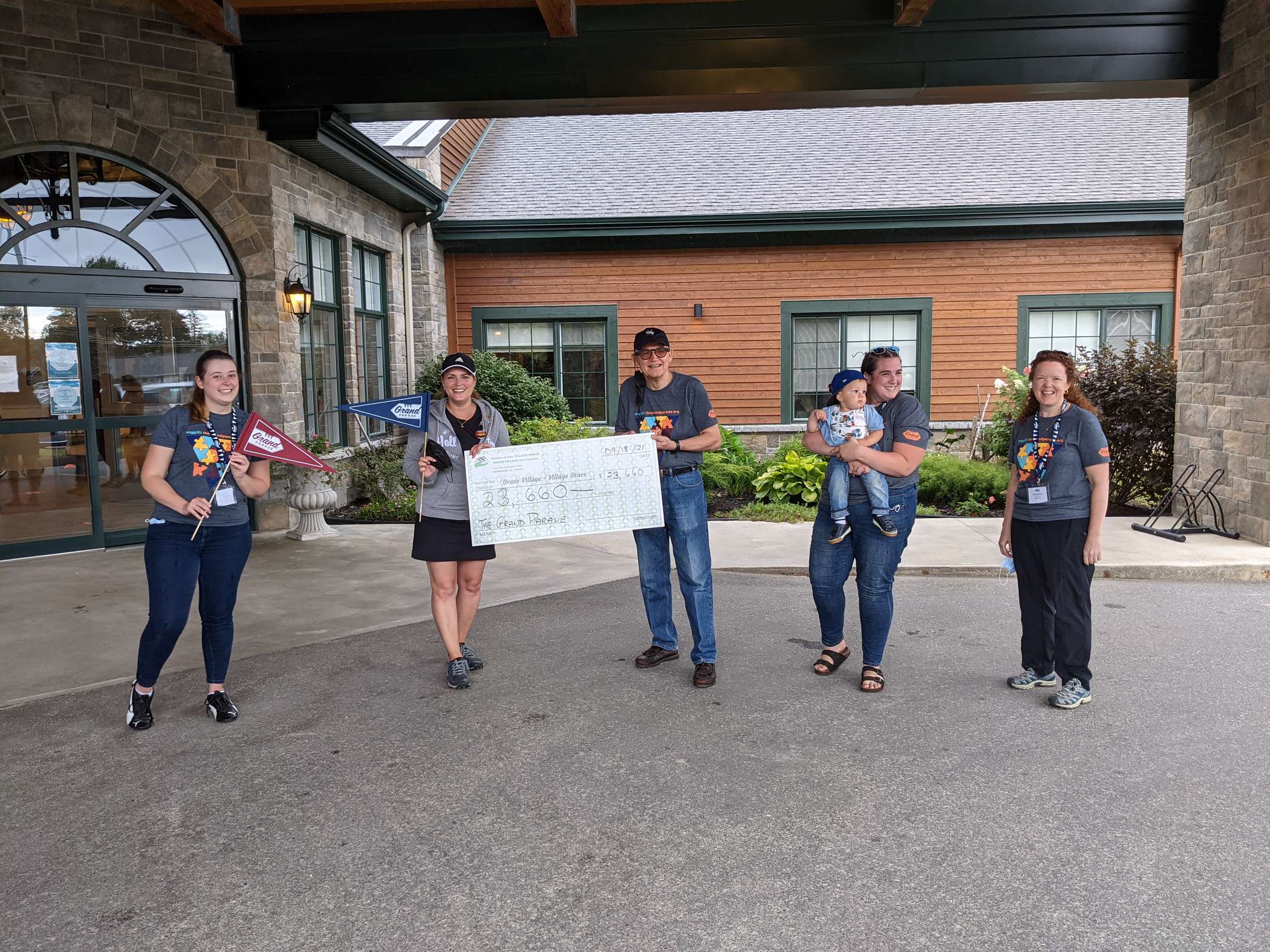 23

Sep
The Grand Parade was a great success! La Grande Parade a été un grand succès !
This past Saturday, Grace Village hosted The Grand Parade, a fundraising walk held across Canada to benefit charities that support seniors. The event kicked off with Deputée Geneviève Hébert who sounded the horn to start the Parade! Lead sponsors Familiprix Lennoxville & Global Excel subsidized the rest stops along the way. Afterwards, everyone enjoyed a delicious meal sponsored by Freshii. We extend our thanks to the event coordinators, Kristy Colby-Pyle & Emma Muise, as the amount raised has reached $25,650!!!
This event would not have been possible without the amazing support of our Townships Community. The Grand Parade marked the first part of the Grace Village Care Foundation's Annual Fundraising for the senior residents at Grace Village. If you would like to learn more about supporting the needs of the seniors in our community, follow this link www.gracevillage.ca/annual2021 or call Emma Muise at 819-569-0546 x5033.
***
Samedi dernier, le Village Grace fut l'hôte de La Grande Parade, une marche de levé de fonds organisé à travers le Canada au profit des organismes de bienfaisance qui soutiennent les personnes aînées. L'événement fut lancé par la députée Geneviève Hébert qui a sonné le coup d'envoi du défilé ! Les commanditaires principaux, Familiprix Lennoxville et Global Excel, ont commandité les arrêts de repos le long du parcours. Par la suite, tout le monde à déguster un délicieux repas fourni par Freshii. Nous désirons remercier les coordinatrices de l'événement, Kristy Colby-Pyle et Emma Muise, puisque le montant amassé s'élève maintenant à 25 650 $ !!!
Cet événement n'aurait pas été possible sans le soutien incroyable de la communauté des Cantons de l'Est. La Grande Parade a marqué la première partie de la levée de fonds annuelle de la Fondation de Soins Village Grace pour les résidents à Village Grace. Si vous souhaitez en savoir plus sur la façon de répondre aux besoins des aînés de notre communauté, suivez ce lien www.gracevillage.ca/annual2021 ou appelez Emma Muise au 819-569-0546, poste 5033.