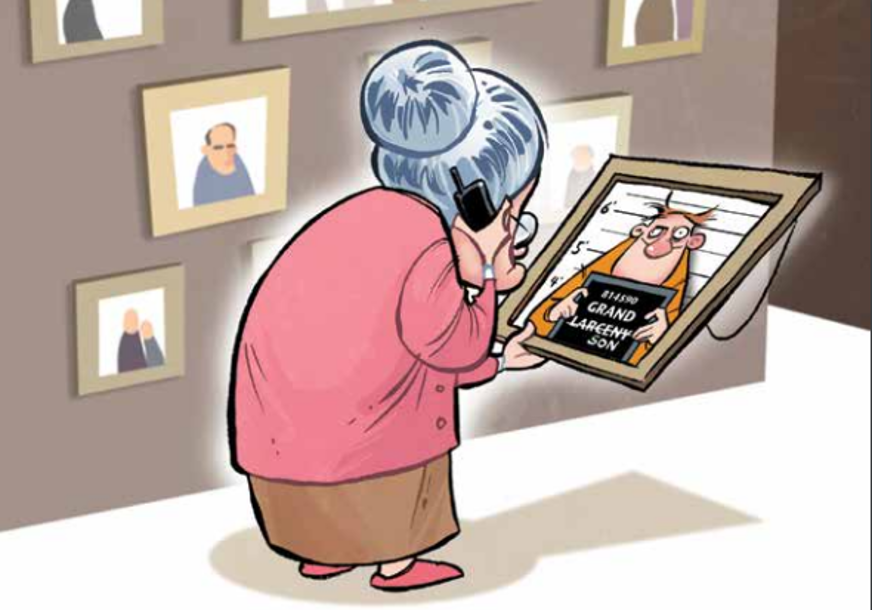 6

Mar
Welcome to Grace Village's brand new blog! We are excited to share with you our plans to publish a series of blog posts with relevant, important information written to help the seniors of our community and to enhance their quality of life.
Some of the material will be written by our own Grace Village staff, some by close friends of Grace Village, and some by our
"Resources for Seniors" Seminar Series
speakers. Every article will have one common objective – Making A Difference in the lives of the seniors of our community.
To kick things off in our Finance & Care Planning topic, we wanted to share some of the important points from the seminar on "Identity Theft and Fraud Protection for Seniors". Agent Guillemette from the Sherbrooke Police gave numerous practical examples and some humorous little cartoons on how to protect ourselves, and seniors especially, from scam artists and other predators who take advantage of trusting people.


Examples of widespread fraud scams:


Scam emails that look like they come from banks, insurance companies, lottery / sweepstakes operators, the Canada Revenue Agency etc., all asking you to confirm credit or bank account numbers for refunds, personal information, PIN numbers to avoid having accounts frozen etc.

Online health product vendors including those on Facebook, or any vendor with whom you have never done business, making amazing claims trying to get you to purchase and give your credit card number.

Online requests from people claiming to be family members who claim they were robbed, need money to get home, pay for car repairs etc.
Advice from the experts:
Never, ever give out your personal information, credit card or bank account numbers online to anyone claiming to be from your bank, the CRA, your family or anyone else. Never!

Either call people who you actually know or contact them in person to validate any claims. If they ask for credit card, bank account or PIN numbers or for cash transfers online, they are frauds – even banks are not allowed to ask for your PIN number.

Never open suspicious emails from organizations that you do not know, click on links in emails or download anything. Legitimate banks or government organizations will not ask you to click on links.
Thanks for checking us out! Hope you'll come back for the next topic, "What is Memory Care?".