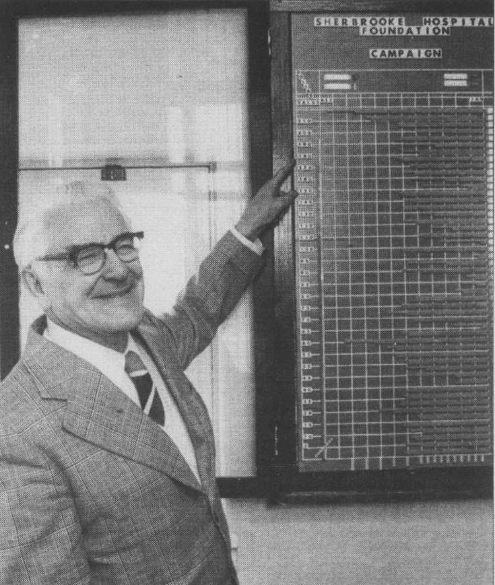 The Grace Village Endowment Fund originated in 2008 with a generous donation of $300,000 from the former Sherbrooke Hospital Foundation upon its dissolution. The donation was made with stipulations that the capital was to be maintained and that 10% of investment income was to be re-invested annually. Investment income could not be used for operations. Additional donations to this fund over the years have been subject to the original stipulations. 
(Photo: Grace Village founder Dr. Klinck during the Sherbrooke Hospital's 1981 Capital Campaign)
Foundation fundraising efforts over the last decade have focused on the need for new equipment, infrastructure and supporting residents who cannot afford the full cost of their care. Moving forward we would like to encourage donations to the endowment fund with the long-term vision of generating sufficient income to provide annual support to the Dr. Klinck Fund for residents who cannot afford the cost of their care.
Donate Now